Vacation Bible School – 5 fun-filled days!
July 11 (Monday), 2016 at 5:30 pm

-

July 15 (Friday), 2016 at 5:30 pm

$10.00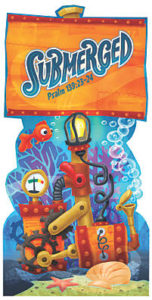 July 11-15
Monday – Friday 5:30-7pm
Your precious gift from God will have a blast these 5 days! Together we learn about Yeshua through singing, crafts,  lessons, and healthful snacks that reinforce each day's lesson. We look forward to being with you & your child. For more info, please call Les'a 797-8200.
Monday: Yeshua saw Zacchaeus (Luke 19:1-10)
                             Yeshua knows who I really am!
Tuesday: Yeshua saw the woman at the well (John 4:1-42)
                            Yeshua knows my words
Wednesday: Yeshua saw Nicodemus (John 3:1-21; 19:38-42)
                           Yeshua knows I need a Savior
Thursday: Yeshua saw a blind man (John 9)
                         Yeshua knows my purpose
Yeshua saw the children (Mark 10:13-16)
                       Yeshua loves and accepts me